Please feel free to make an offer if you are looking for more than one bundle.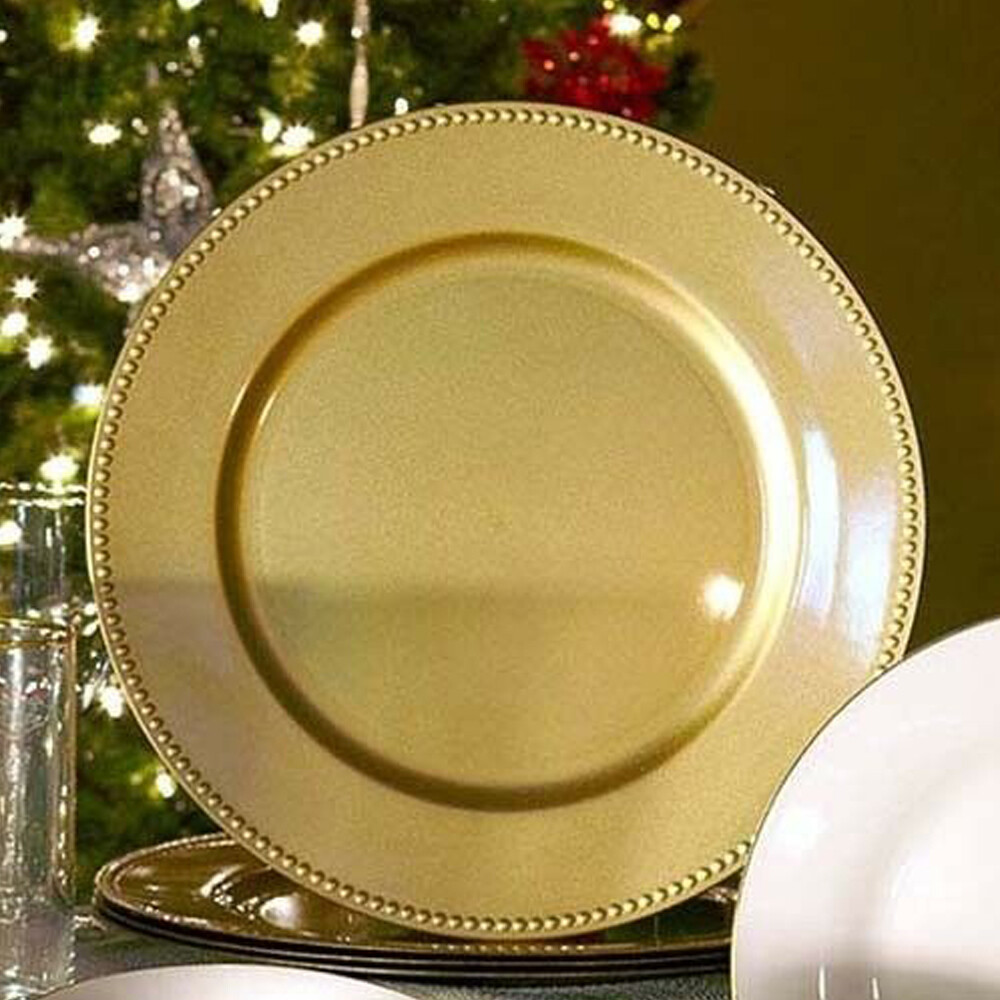 Charger plates are back in style and add chic elegance to the formal table setting. Charger plates are decorative plates that act as a base on which serving bowls and dishes are placed and are usually removed after the appetizers and first course are cleared off the table. Other times, when the design of the charger plate complements the design of the dinnerware, the charger plates may be left on the table throughout the course of meal, until dessert, at which time they are always removed.
We Also Sell in BULK – Please Inquire. Feel FREE to Contact Us With Any Questions!
We have a 30-day return policy. Return Shipping will be paid by buyer.  Items cannot be returned or refunded for after 30 days from the date of purchase. If there is an error with the shipment of your order, we incur the return charges. But if the package has been sent to you as per your order and you want to return for some reason, you may send us back at your own cost and the full refund would be issued to you on receiving the package back in our warehouse. Please allow 3-5 business days for the refund to reflect in your account.
Place your orders today to try our quality products and excellent service!!!!
Items are shipped as fast as possible after payment. We pride Us on getting your purchase to you FAST!
We take our reputation seriously; we buy and sell online, so we understand the value of trust. If you are unsatisfied with your order, please contact us and we will work with you to resolve it to your satisfaction.